Our Excellent Lawn Service

"TRADITIONAL PLUS™" — AWARD WINNING, YEAR-ROUND LAWN CARE SERVICE IN THE ATLANTA AREA
Eliminating weeds in your lawn is only half the battle. At WeedPro®, we target hundreds of weed varieties with ease and confidence, but our special lawn care programs do so much more. They are truly unique and revolutionary within today's lawn care industry.
With our Traditional Plus™ 8-Application Program, we provide your lawn with the year-long lawn maintenance it needs to thrive. We combine proactive and reactive methods to create the soil biome necessary for a healthy turf grass, and eliminate the weeds that inevitably pop up before they become a problem. Our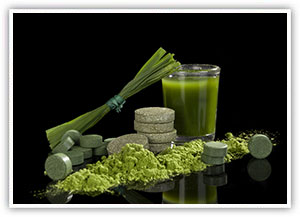 comprehensive Traditional Plus™ program includes:
Year-round lawn care (eight applications per year included)
Scientifically Engineered Fertilization and Weed Control Products
Exclusive Turf Vitamin Pack Growth Technology System ™
Natural soil amendments and conditioners
Difficult weed management program, hand-sprayed at each service visit
Golf Course Rated Weed Pre-emergent designed to create a barrier that minimizes weed growth
State Certified Field Service Technicians!
WHY DOES WEEDPRO® LAWN CARE PUT SUCH EMPHASIS ON MY SOIL'S HEALTH? WHY IS THIS SO IMPORTANT?
Healthy soil, optimal for Turf growth, requires a unique blend of special nutrients to create and enhance a proper balance.  These soil compounds and nutrients must be supported to promote root growth encouraging a healthy lawn. Our Traditional Plus™ program is an upgraded Vitamin Pack Growth Technology System™ specially developed to enhance and accelerate proper activity in your soil's foundation creating an exceptional green healthy grass that our customers absolutely love and trust!

WHILE OUR COMPETITION IS GUESSING, WE'RE SOIL TESTING!™
Guesswork can be costly and wasteful— At WeedPro®, soil testing is an intricate part of our comprehensive approach. In fact, our Traditional Plus™ 8-Application Program includes a free basic soil PH test on your very first visit, eliminating the guesswork.   In-depth independent laboratory soil testing can also be provided to achieve a complete scientific picture of your soil's health upon request. Armed with this information, we communicate a clear line of expectation isolating individual turf problems and our state certified technicians will review your results.
SOIL CONDITIONER & SOIL AMENDMENTS
At WeedPro® Lawn Care, we don't use soil depleting products and then try to "up-sale" additional services to correct the issues they've created. Our Natural soil amendments are part of our Traditional Plus program!
Lime is applied to balance naturally acidic soils, increasing the soil's pH levels to optimize the release of fertilizer and nutrients to your grass. Your free soil analysis will be used to determine how much is needed. We also provide OMRI- listed natural minerals that include micro nutrients and trace elements. These help create and sustain optimum conditions for soil organisms; conditions that have been degraded by years of traditional lawn fertilizers.
RATED ATLANTA'S NUMBER ONE WEED CONTROL COMPANY
Inevitably, some weeds are not affected by pre-emergents. These are called escape weeds.
These weeds are hand sprayed at each WeedPro® visit to maximize product effectiveness and to ensure that they are controlled before they become a problem.
Also available are special "Weed Eliminator"™ programs for infestations resulting from lawn neglect or missed or improperly applied applications of pre-emergents. Some examples of these infestations are wild violets, nutsedge, dallisgrass, and crabgrass.
PRE-EMERGENTS
They minimize weed infestation by creating a barrier so that annual weeds like crabgrass do not germinate in the lawn. We use time-tested products that have been proven to provide the best lawn treatments available.
CALL WEEDPRO IN ALPHARETTA FOR 5-STAR RATED LAWN MAINTENANCE
WeedPro Lawn Care is your number one choice for lawn care and mowing/maintenance services with two locations in Roswell/Alpharetta and our new location in Cumming Georgia.
Learn more about our Traditional Plus™ lawn care service by calling 770-933-3776 or 678-933-3776 and receive your free lawn analysis now! 770-WEEDPRO